Categories:

MERCH
/

Postet on:

2021.11.16
OnePlus Nord 2 × PAC-MAN Edition smartphone has arrived in India and Europe!
In collaboration with PAC-MAN, OnePlus now unveils a special edition of the OnePlus Nord 2: the OnePlus Nord 2 × PAC-MAN Edition. It offers a fully customized phone, from both hardware and software, for users complete with fun games, challenges, and exclusive PAC-MAN content. It is available to purchase in India and EU on November 16, 2021.
[An all PAC-MAN design]
The OnePlus Nord 2 × PAC-MAN Edition reimagines the design of OnePlus Nord 2 with a dual film rear cover featuring the design aesthetics of both brands. For the outermost film, OnePlus's design style of simplicity and elegance is combined with signature PAC-MAN elements – such as the game's iconic PAC-DOTS and PAC-MAN himself. For the innermost film, the special edition device boasts a glossy phosphorescent design that glows in the dark to reveal a neon maze inspired by PAC-MAN. OnePlus and Nord elements are integrated into the maze.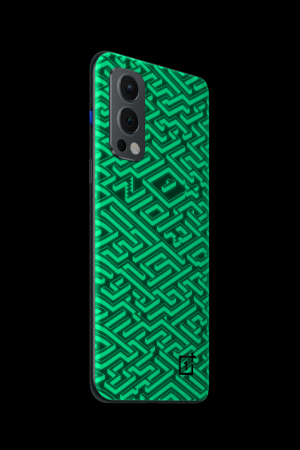 The alert slider of the OnePlus Nord 2 × PAC-MAN Edition sports the same dark blue color as the TURN-TO-BLUE, vulnerable ghosts from PAC-MAN that appear when the player eats a POWER PELLET.
The OnePlus Nord 2 x PAC-MAN Edition comes with a DIY PAC-MAN phone holder, featuring popular characters from the arcade classic. The holder's design is inspired by the famous Penrose stairs and symbolizes PAC-MAN's iconic gameplay loop.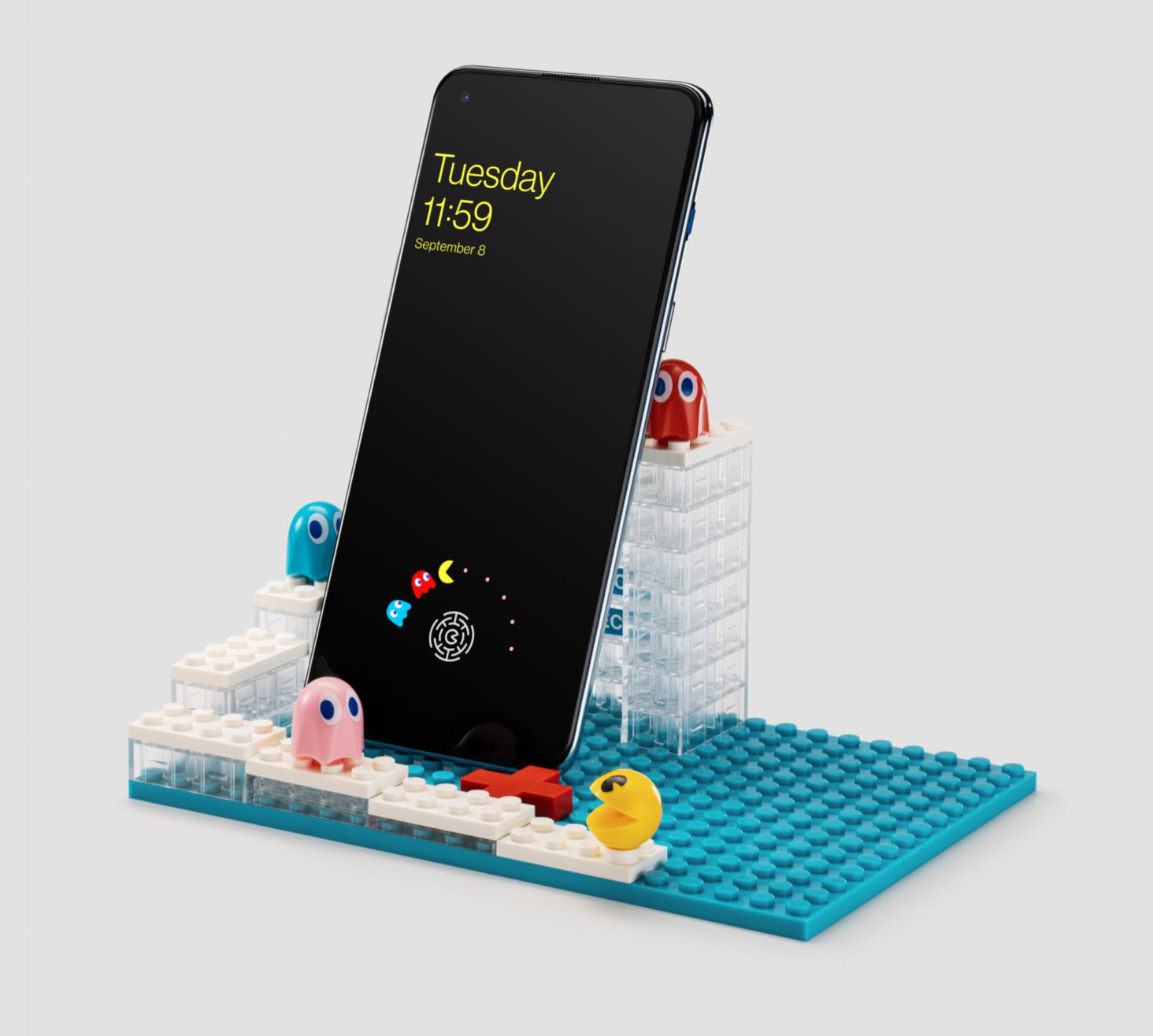 [OxygenOS gets gamified]
OxygenOS gets a retro makeover with the OnePlus Nord 2 × PAC-MAN Edition, starting with the software's classic icons that have been overhauled with a fun pixelated aesthetic inspired by lo-fi video games.
The OnePlus Nord 2 × PAC-MAN Edition also comes with custom static and dynamic wallpapers, depicting different stages of PAC-MAN's journey into the OnePlus universe. As a tribute to the intuitive gameplay of PAC-MAN, users will need to complete challenges on the device itself to unlock several hidden wallpapers.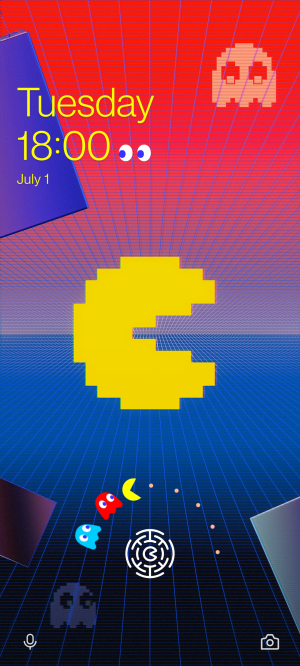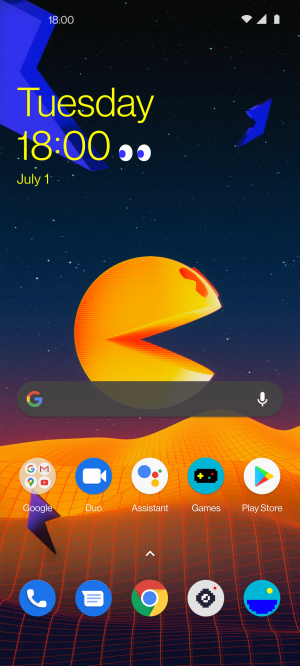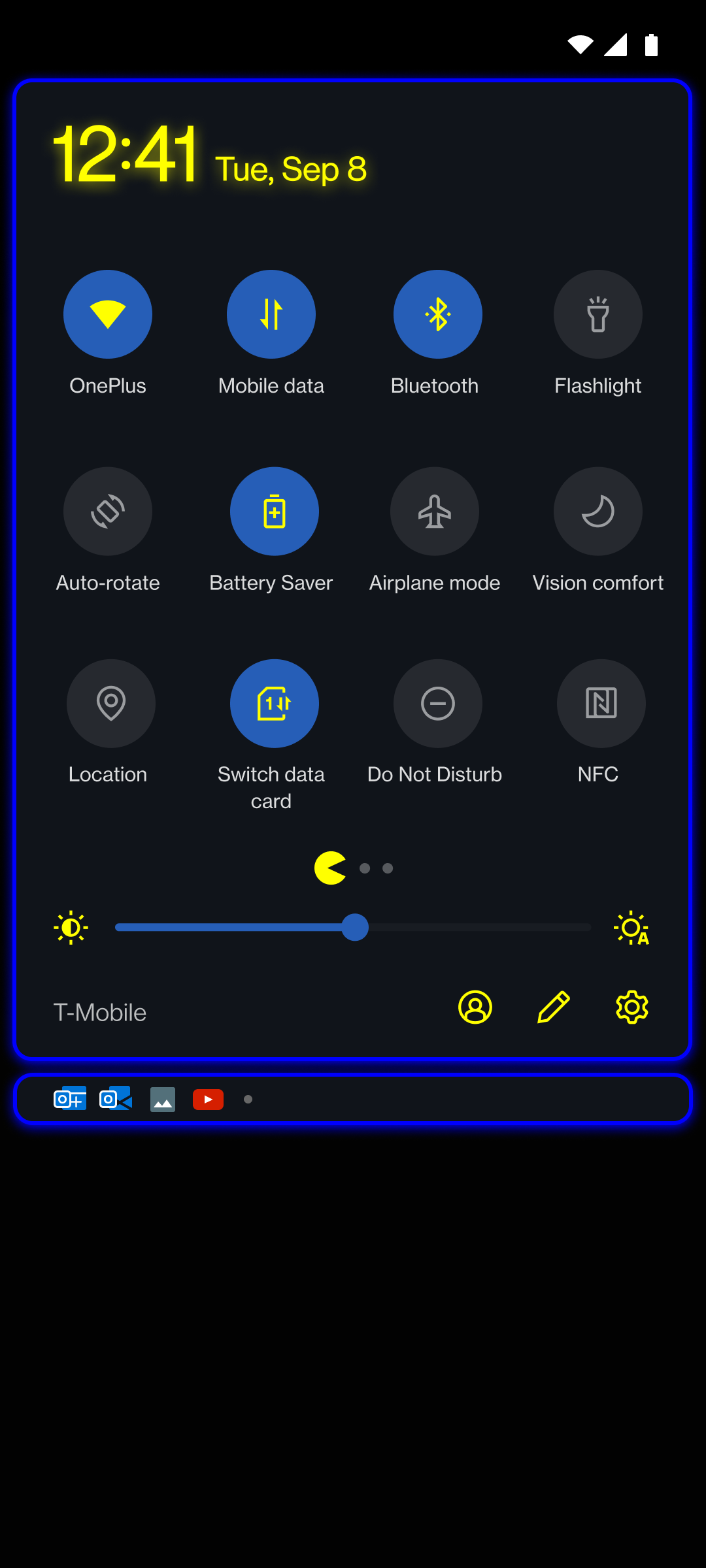 Other PAC-MAN content on the device includes a custom camera filter, custom animations, and the game PAC-MAN 256 pre-installed so users can immediately begin chasing high scores, munching on pellets, and outmaneuvering ghosts.
Finally, the device totes a wealth of unlockable PAC-MAN content such as ringtones, photo stickers, and more. All of which can be unlocked by completing challenges on the OnePlus Nord 2 × PAC-MAN Edition itself.
Click here for more details of this amazing product!
https://www.oneplus.com/nord-2-5g?from=head