Categories:

GAMES
/

Postet on:

2020.05.22
New PAC-MAN game "PAC-MAN LIVE STUDIO" is coming soon on Twitch
A new PAC-MAN game, "PAC-MAN LIVE STUDIO," is coming to the Twitch game platform in partnership with Amazon Games.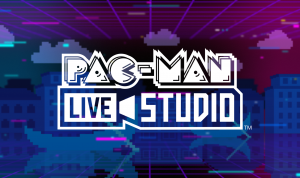 The game will enable four players to compete in one maze in an all-out chomp-fest to see who will eat the most pellets and survive the stage. In the Studio Mode, players will also be able to create their own PAC-MAN mazes and share them with friends online. Or you can even play the classic PAC-MAN game if you choose Classic Mode.
No download required. Play and create directly in PAC-MAN LIVE STUDIO's Twitch channel.
Let's chomp together!
Amazon Games "PAC-MAN LIVE STUDIO":